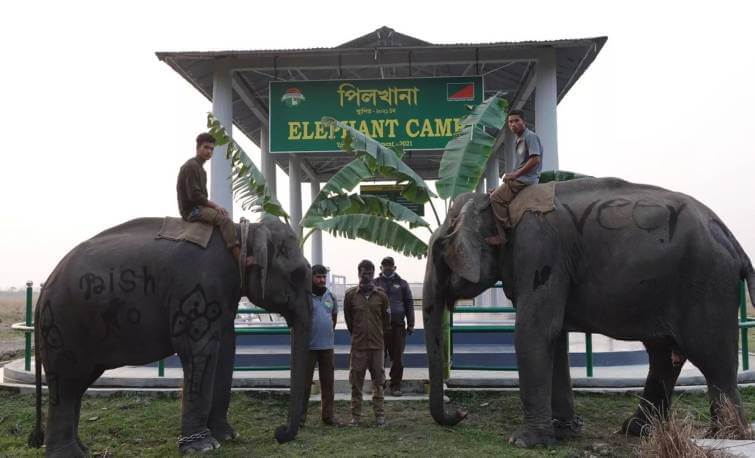 02 Feb, 2022
Make your Wildlife Holidays More Interesting by Feeding the Elephants at Kaziranga National Park
Kaziranga National park has inaugurated an elephant feeding center at Mithimukh in Assam by Chief Wildlife Warden, MK Yadava which is the first of its kind initiated adopted by authorities.
To increase the footfall and develop an understanding among the visitors on how-to live-in Harmony with animals, the feeding concept is one of the best of initiatives undertaken by Kaziranga National Park and Tiger Reserve authorities.
Now the tourist will be able to enjoy a different side of Elephants. Apart from enjoying the thrilling wildlife safari, feeding elephants will enrich their wildlife exploration as well as understanding of wildlife. The Elephants will be fed under the strict monitoring of the elephant keepers and vets.
According to the director of Kaziranga National Park P Sivakumar, Total of 15 elephants can be fed at a time from a platform that ahs been constructed for the tourists. The food staples to Pachyderms include Bananas, sugarcane, gram etc. By paying a minimal fee, the visitors can enjoy the pleasure of feeding wild elephants. The visiting time for the tourists will be 3:30pm to 5:00pm.
You May Also Like to Read: