North East India Monasteries Tour
Destinations Covered
Guwahati – Bomdilla (Buddhist Monasteries)- Tawang (Monastery, Monpa Village)- Dirang – Nameri National Park – Kaziranga National Park- Guwahati
Day 01: Guwahati: Welcome ceremony, Brahmaputra river cruise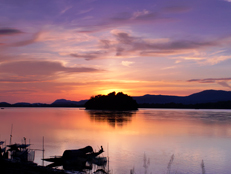 You are received at Guwahati and transferred to your hotel… Rest of the day at your discretion to explore this gateway city to Northeast India and the riverfront of mighty Brahmaputra River. In the evening set out on a River cruise to watch the sun go down the river and see yourself why the river is locally called 'Luit'- colour of blood.
Day 02: Bomdilla: Picturesque drive, Temple of Orchids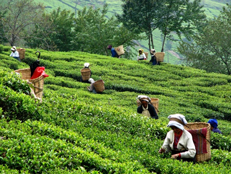 After breakfast drive through the picturesque tea gardens of Tezpur to reach Bhalukpung (240km 5 hrs), on the foothills of Eastern Himalayas. After entry formalities and lunch we enter Arunachal, bounty of unending natural beauty. Driving for 20 minutes through curly roads overlooking the dancing 'Bhoroli' river you arrive at Tipi, where lies the Orchidarium, a glass house having 7500 orchids. We drive on to Bomdila(100km, 4 hrs). On reaching Bomdilla check in to the hotel for overnight stay.
Day 03: Tawang: Buddhist Monasteries, Tribal village, Sela pass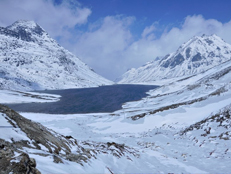 Early morning, we will visit the upper and the lower 'Gompa' (Buddhist Monastery) at Bomdilla. After a leisurely breakfast we depart for Tawang (180km, 6 hrs), the blessed land of Monpa's. Drive through centuries old Dirang Basti a 'Dirang Monpa' tribal village, still retaining its old stone made houses and its colourful inhabitants with warmth in their hearts, Dirang town overlooking the fast flowing Dirang river, Sela pass (13703ft) and Jaswant-Garh Chino-Indian war memorial. Check in at the hotel for overnight stay. In the night you can see illuminated Tawang Monastery.
Day 04: Tawang: Monasteries, Nunneries, Tribal culture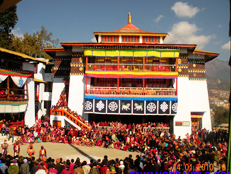 After breakfast, visit 350years old Buddhist monastery, locally known as Gompa, which seemed to be suspended from heaven in an equally ethereal space. Also visit the nunneries locally called Ani Gompa and Urgelling Monastery, 460 years old Monastery established by lama Urghen Sangpo Bhumthang. It is also the birthplace of His holiness 6th Dalai Lama. In the evening enjoy ethnic Monpa tribal dances and dances by Lamas.
Day 05: Tawang: Monastery, Monpa Village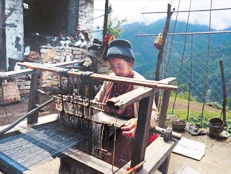 Early in the morning we will drive to a Monpa tribal village and meet the peoples. Explore the village and its peoples. Return to Tawang for some cultural activity. Stay overnight at Tawang.
Day 06: Dirang: Waterfalls, Sela peak, Scenic beauty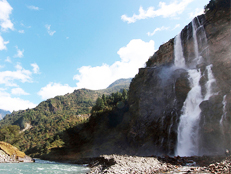 Early morning drive to Jang to encounter the waterfalls, one of the breathtaking sights. Move onto Bomdilla(150km), another heart pulling place with scenic beauty, en-route stopping at Sela Top (13000 ft). Check into hotel for overnight stay.
Day 07: Dirang: Trek, Scenic beauty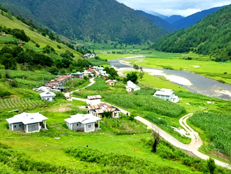 Explore the beauty of the Sangti valley and trek through the 'Dirang Monpa' Tribal village to where rare Black Necked Cranes come for wintering. Overnight at Dirang.
Day 08: Nameri: National park, Elephants, Wild life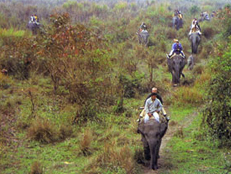 Early in the morning drive for the Nameri National Park(209km), the last house of White winged Wood Duck along with many other rare species. Spent whole day on an elephant ride. Accommodation will be in the thatched hut in the Eco Camp; adjacent to the Nameri National Park. The Eco Camp itself offers a golden opportunity to live with the nature.
Day 09: Kaziranga: Agnigarh, Rhino, Kaziranga National Park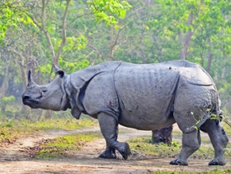 After a leisurely breakfast at Eco camp drive to Kaziranga National park(158km), home of famous One horned rhinos. Enroute visit Tezpur, gateway town to Arunachal on the banks of Brahmaputra, home to some ancient mythological sites. Overnight at Kaziranga Tourist lodge.
Day 10: Kaziranga: Kaziranga, Elephant Safari, Rhino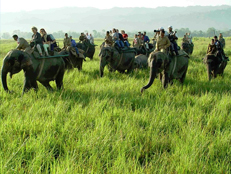 Early morning explore central area of Kaziranga National park on an elephant safari. After lunch again take jeep safari to the central area of the park. Rest of the day at leisure to explore nature. Overnight at tourist Lodge.
Day 11: Kaziranga: Kaziranga, Jeep Safari, Rhino, Tea Estate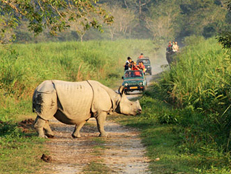 Visit a tribal village and Tea Estate after breakfast followed by jeep safari in the eastern range of park with packed lunch. Spent the day exploring Mother Nature. Overnight at tourist Lodge.
Day 12: Guwahati: City, Emporiums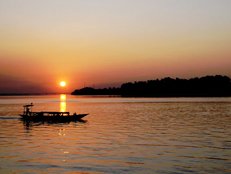 Early morning drive to Guwahati(220km), the gateway to the places of interest and beauty with varied offerings of its own. After lunch, visit a Govt. emporium and buy if you want to take any sovereign of NE. In the evening a boat cruise on river Brahmaputra.(Optional)
Day 13: Guwahati: Kamakhya Temple, Sightseeing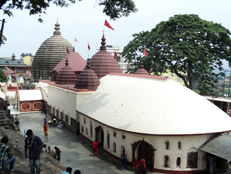 Spent the day for local sight seeing at Guwahati. Visit Kamakhya Temple; where tantricism is still practiced, Kalakshetra for a Glimpse of Assamese culture & tradition, Bashistha Ashram and others. Overnight at your hotel in Guwahati.
Day 14: Departure
Transfer to Guwahati airport/railway station to catch train/flight for onward destinations.
Tour and Services Ends.