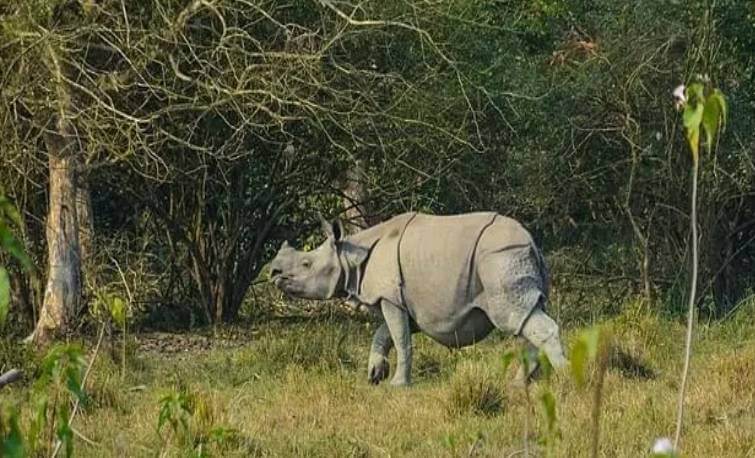 16 Aug, 2021
Kaziranga National Park- The First Park in India to have Satellite Phones to Stop Poaching
Kaziranga National Park in Assam is one step ahead to stop poaching by equipping forest personnel with satellite phones. It is the first national park in India to have taken the issue of poaching seriously and to stop it forest personnel are given satellite phones.
According to the forest minister Parimal Suklabaidya, ''The satellite phones will give an edge to the forest personnel over the poachers and also during emergencies like floods''
For boosting anti-poaching measures this great initiative was taken at a meeting chaired by Chief Minister Himanta Biswa Sarma on May 27. 10 satellite phones were handed over to Kaziranga forest Personnel. Generally, Law enforcement agencies use satellite phones but this time The Assam State Disaster Management, at an estimated cost of 16 lakhs procured 10 satellite phones for Kaziranga. The Park authorities will bear the monthly expenses of the service provided by Bharat Sanchar Nigam Ltd.
The forest personnel of Kaziranga will use the phone in the six ranges of UNESCO World Heritage Sites where there are poor mobile connectivity as wireless devices don't have signals in the deep forest.
According to the officials this is a great initiative by the government to prevent Rhino Poaching. These phones will be useful in coordination and remove all the communication Bottlenecks.
Kaziranga News Inputs.
You May Also Like To Read