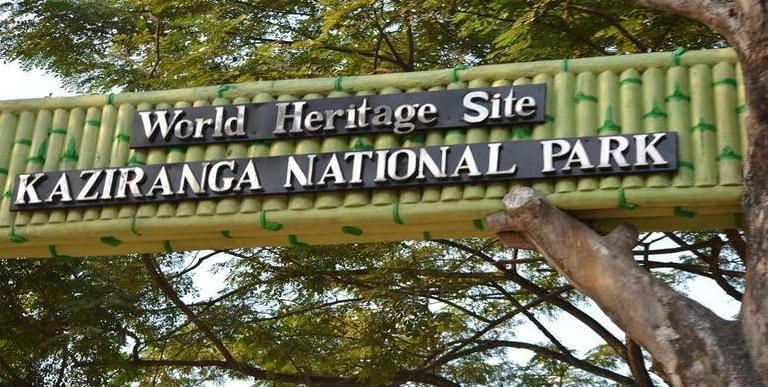 17 Mar, 2020
Kaziranga Selected Among the 17 Iconic Tourist Sites in India
Kaziranga National Park in Assam has been selected among the 17 Iconic Tourist Sites in India. Other sites which have been selected are Taj Mahal, Fatehpur Sikri, Ajanta and Ellora, Humanyun's Tomb, Red Fort & Qutub Minar, Colva and Amer Fort.
Development in store for Kaziranga National Park
The selection of Kaziranga National Park among iconic tourist sites in India will usher in development in an integrated way, with particular focus on connectivity and better facilities/experiences for the tourists. Prahlad Singh Patel, the Union Minister of State for Culture and Tourism, said, "Pursuant to the Budget announcements of year 2018-19 and year 2019-20 Ministry of Tourism has identified 17 sites in 12 clusters in the country for development as Iconic Tourist Sites."
In addition, the ministry will also seek to bring private investment to these sites for their development. The main focus is on skill development, encouraging the involvement of the local community and prioritizing promotion and branding.
Kaziranga National Park - A UNESCO World Heritage Site
According to the latest rhino census in 2018, Kaziranga National Park in Assam is home to 2,413 rhinos. It is also a UNESCO World Heritage Site, and boasts the world's largest population of Wild Asiatic Water Buffalo and Eastern Swamp Deer. It is also one of the few places in the world, besides Africa, which is home to multiple species of large cats like leopards and Royal Bengal Tigers. The greatest possibility of spotting the one horned rhinos during a safari in Kaziranga occurs in the western zone.
Kaziranga News Inputs.