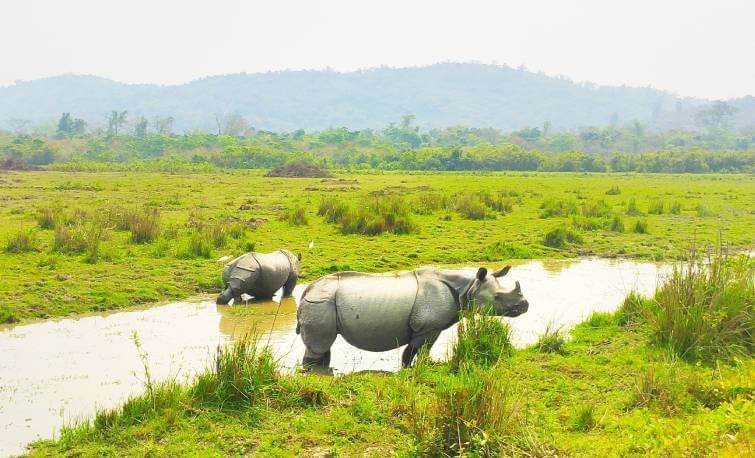 10 Mar, 2022
Rhino Population Census at Kaziranga Tiger Reserve Begins from March 26
From March 26, 2022 Kaziranga National Park in Assam will start the One- Horned Rhino census. It would be the 14th Rhino population estimation which will be conducted from March 26th to March 28th according to Ramesh Kumar Gogoi, Divisional Forest Officer on Wednesday in a notice.
The census will take place in all the ranges of Kaziranga Tiger Reserve and for this reason the park will be closed for all the tourism related activities. Tourists will not be able to access Jeep Safaris and Elephant Safaris during this time. The Rhino population estimation is a mandatory management activity to ensure the smooth flow of wildlife tourism activities in future.
Kaziranga National Park and Tiger Reserve is one of the most prominent houses of the One-Horned Rhino population. Around two-third of the world's Rhino population species lies at UNESCO World Heritage Site of Kaziranga Tiger Reserve. Tourists from all across the globe come here to enjoy the amazing Wildlife Safari of Kaziranga.
Kaziranga News Inputs.
You May Also Like to Read: