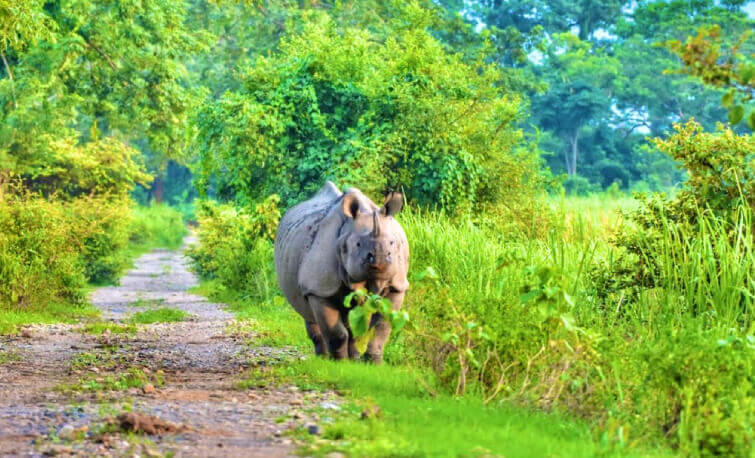 30 Mar, 2022
Kaziranga National Park's Welcomes All the International Tourists in Its Pristine Wilderness
Imagine having an awesome time in the wilderness of Assam's UNESCO Heritage Wildlife Park – Kaziranga National Park. Oh No! what about the travel restrictions and quarantine? Don't worry Incredible India has opened the doors for International Tourists to enjoy a great vacation in Kaziranga National Park.
The soul seducing views of mighty Brahmaputra river, enchanting wetlands, forests and grasslands, pristine waterfalls, lush tea estates dolphins, Rhinoceros, wild elephants and other wild creatures can be a part of your memory. But How? The answer is simple: You just need to plan and pack your bags to this awesome wildlife destination in an International flight.
After the devastation of Corona subsided in the country, gradually most of the activities were restored. After the decline in daily cases of Corona, the government has once again restored regular international flight services after almost two years. Yes, Regular commercial flights have started in India. It's time to plan an amazing trip to explore Incredible India.
For a great start to your travel journey you can plan an amazing Jungle Safari Trip to Kaziranga National Park in Assam. Regular commercial flights have started and without any restriction's tourists can plan their Wildlife vacation in India.
It is to be noted that all the international operations shall be subject to strict adherence to Ministry of Health guidelines for international travel: Civil Aviation Ministry.
Kaziranga National Park Travel Updates.
You May Also Like to Read: