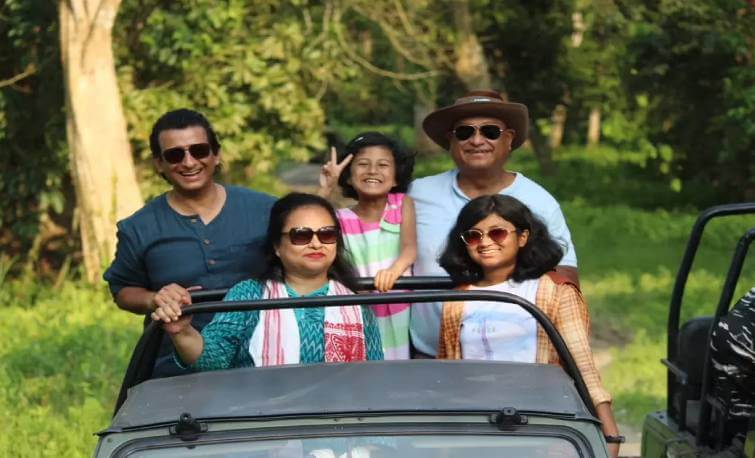 23 Apr, 2022
Bollywood Actor Sharman Joshi Visits Kaziranga National Park on a Four-Day Holiday Trip
Great News, the soothing and gorgeous landscapes of Assam are not unknown to Bollywood celebrities now. Actor Sharman Joshi recently visits Kaziranga National Park to enjoy the thrilling Wildlife Safari. He had heard a lot about the picturesque landscapes of Assam as a result of which he decided to visit Assam on a four-day friendly trip.  While enjoying the best of Assam tourism he also visited Kaziranga national Park No doubt Kaziranga National Park's thrilling wildlife Safari and its serene beauty has been luring tourists and wildlife lovers for ages. Tourists from all across the globe come here to see the exotic wildlife of the park. Sharman Joshi is now also added on the list of the admirers of this enchanting wilderness. He visited the Agartoli Range of Kaziranga National Park on April 22nd.
He also said that he wants to come here again with his family on his next visit to Assam, and will also visit Shillong, the capital city of Meghalaya.
It seems that not even Bollywood celebrities can resist the beauty of Assam and the thrilling Wildlife of Kaziranga National Park which is in fact a very good news for the tourism of this awesome Wildlife National Park.
Kaziranga News Updates.
You May Also Like to Read: