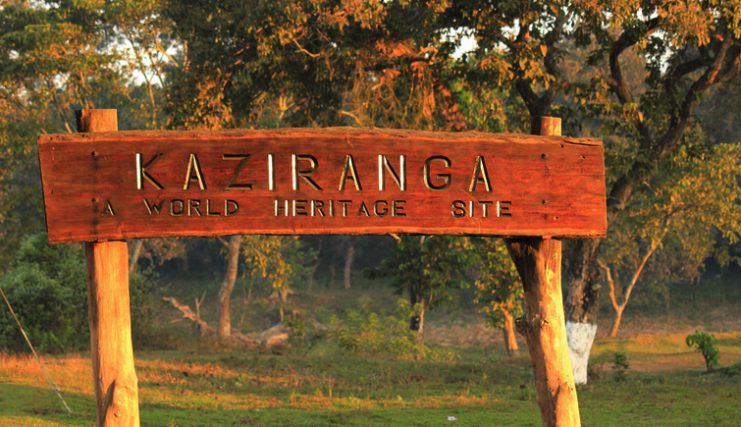 14 Sep, 2020
Kaziranga Park Reopens, Now You Can Enjoy a Wildlife Safari in the Park
Kaziranga National Park in Assam, a UNESCO World Heritage Site, has opened its gates to tourists from October 1 for the session 2021-2022. Usually the park opens from 1st November to 30th April but the park was already closed due to covid pandemic and monsoons.
So this year Kaziranga Park is reopening one month earlier for the tourists to enjoy wildlife holidays. The Park remains closed during monsoons due to the warnings of Brahmaputra River floods.
The best time to visit Kaziranga National Park is the season of winter. With the new covid guidelines, the park will be open for the tourists to enjoy exotic wildlife during winters.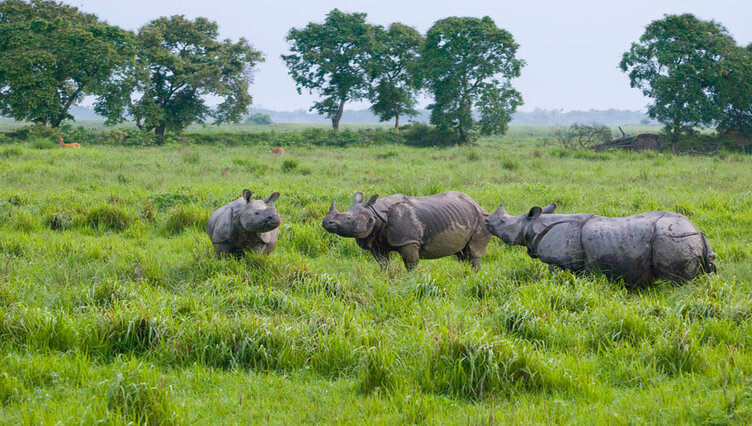 COVID-19 guidelines to be followed in Kaziranga
Some of the post COVID-19 guidelines to be observed by the tourists at Kaziranga National Park:
Wearing a mask and maintaining social distancing at all times is necessary.
Tourists should ensure that they sanitise their hands while entering and exiting the safari vehicle.
Spitting is completely prohibited.
Tourists will be required to show covid certificate and a negative RT-PCR report if the need arises.
Tourists should be responsible and wash their hands in accordance with WHO guidelines after using public places like toilets.
Some of the post COVID-19 guidelines to be observed by the Kaziranga National Park are:
Safari vehicles will run at 50% of their usual capacity.
Drivers and guides should ensure that they wear masks and face shields at all times.
All vehicles entering the park will be sanitised thoroughly.
Vehicle tyre baths with the appropriate disinfectant shall be installed at all the entry points.
All safari vehicles will be sanitised before entering the safari zones.
Facilities to be provided by the Hotels/Resorts at Kaziranga National Park
Some of the safety facilities which will be provided to guests by the hotels/resorts at Kaziranga National Park are:
Sanitisers will always be available at the reception.
Surfaces like doorknobs to handles and benches, will be regularly disinfected.
Medical assistance will be provided in cases of emergency.
Luggage will be sanitised thoroughly before being sent to the luggage area.
Alcohol based sanitisers will be placed at regular intervals in the hotels/resorts.
Excellent cleanliness will be maintained at all times, from bedrooms to washrooms.
With so many precautions and safety guidelines in place, you can be assured of having a safe visit to the Kaziranga National Park. Be it the wildlife staff at the park, or the hotels/resorts, everybody will be adhering strictly to the post COVID-19 rules and regulations, so there is no reason to be apprehensive of anything. Just observe all the precautions, and have an enjoyable time at Kaziranga.