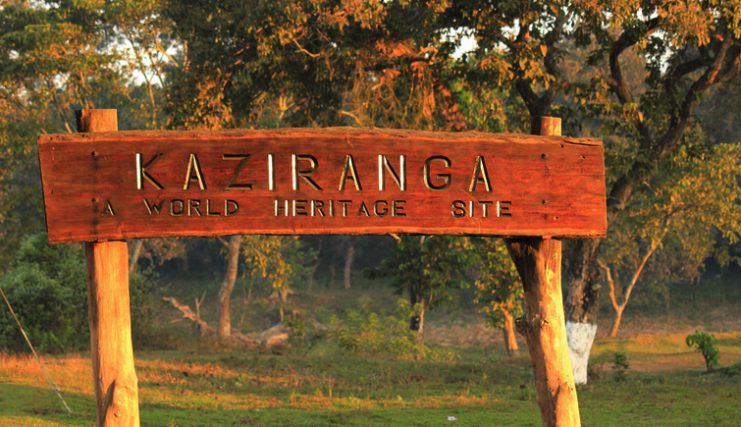 14 Sep, 2020
After a Long Break, Kaziranga National Park to Open in October with Post COVID-19 Guidelines
If you have missed the excitement of watching the gigantic one horned rhino, majestic Royal Bengal and the dense grasslands of Kaziranga, take notice! After being closed for a long time due to COVID-19, Kaziranga National Park in Assam, a UNESCO World Heritage Site, is all set to open to tourists in October. However, new guidelines will be in place, which both the staff and the tourists will have to strictly observe at all times.
Kaziranga to be opened in October with strict guidelines
Even though Kaziranga National Park will open to tourists in October, strict guidelines will be set, which both the tourists and staff will have to observe at all times. These guidelines are aimed at ensuring the maximum safety of everyone concerned, in view of the COVID-19 pandemic.
P. Sivakumar, director of Kaziranga National Park, said, "When the park does open up for visitors once again, we are going to impose a set of rules and regulations that shall be in accordance with the Centre's directives. In keeping with the COVID-19 norms, for the safaris and elephant rides, only about 50% of the usual capacity will be allowed. Furthermore, the visitors including drivers and guides and other employees shall also have to be masked and wear face shields. The National Tiger Conservation Authority has already issued the guidelines that shall be uniformly exercised all across the country. In case any individual has a temperature higher than normal, he/shall be immediately isolated in a dedicated room identified for this purpose and evacuated to the nearest health facility by a team and vehicle kept for the purpose."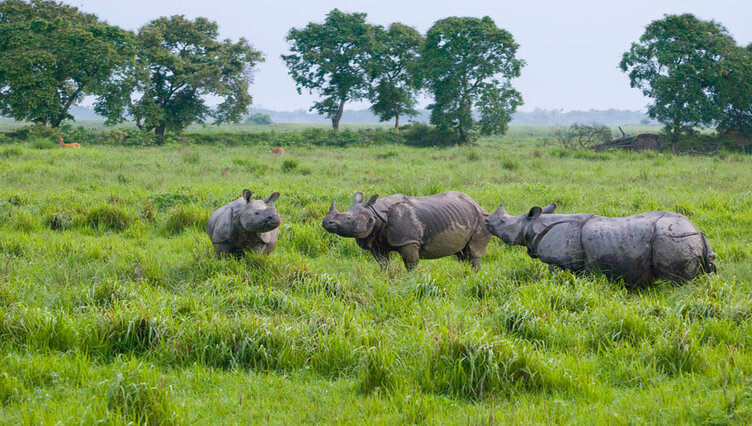 He also added that persons below 10 and above 65 years of age will not be allowed, while all vehicles entering the park will be sanitised at the check gates.
Has the exact date for the opening of Kaziranga been announced yet?3>
No, the exact date for the opening of Kaziranga National Park has not been announced yet, though what is certain is that it will be opened in October.
COVID-19 guidelines to be followed in Kaziranga
Some of the post COVID-19 guidelines to be observed by the tourists at Kaziranga National Park:
Wearing a mask and maintaining social distancing at all times is necessary.
Tourists should ensure that they sanitise their hands while entering and exiting the safari vehicle.
Spitting is completely prohibited.
Tourists should be responsible and wash their hands in accordance with WHO guidelines after using public places like toilets.
Some of the post COVID-19 guidelines to be observed by the Kaziranga National Park are:
Safari vehicles will run at 50% of their usual capacity.
Drivers and guides should ensure that they wear masks and face shields at all times.
All vehicles entering the park will be sanitised thoroughly.
Vehicle tyre baths with the appropriate disinfectant shall be installed at all the entry points.
All safari vehicles will be sanitised before entering the safari zones.
Facilities to be provided by the Hotels/Resorts at Kaziranga National Park
Some of the safety facilities which will be provided to guests by the hotels/resorts at Kaziranga National Park are:
Sanitisers will always be available at the reception.
Surfaces like doorknobs to handles and benches, will be regularly disinfected.
Medical assistance will be provided in cases of emergency.
Luggage will be sanitised thoroughly before being sent to the luggage area.
Alcohol based sanitisers will be placed at regular intervals in the hotels/resorts.
Excellent cleanliness will be maintained at all times, from bedrooms to washrooms.
With so many precautions and safety guidelines in place, you can be assured of having a safe visit to the Kaziranga National Park. Be it the wildlife staff at the park, or the hotels/resorts, everybody will be adhering strictly to the post COVID-19 rules and regulations, so there is no reason to be apprehensive of anything. Just observe all the precautions, and have an enjoyable time at Kaziranga.
Popular Posts
---
Follow Us
---
Recent Posts