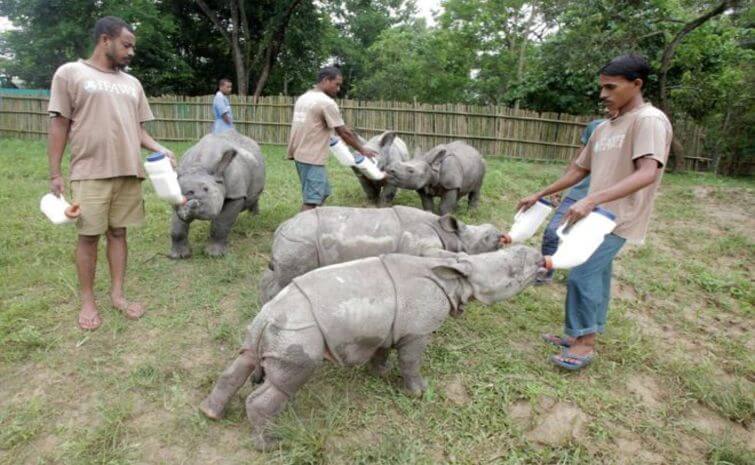 12 Sep, 2016
Makeshift Paddock for Rhino Calves Rescued from Kaziranga National Park
Eight Rhino calves that were rescued from floods in Kaziranga National Park in July and August 2016 are now being reintroduced into the wild by being placed in to makeshift paddocks. The wildlife official are placing these young one under the "stabilisation process"so that they get used to their surroundings. As per the news, these calves will be released into the park once they are four years old.
It is to be noted that in the terrifying floods of Assam in the months of July and August 2016, nearly 250 animals, including at least 20 one-horned rhinos. During the rescue operation in the national park foresters managed to rescue over 200 animals, including these eight rhino calves.
Kaziranga National Park is regarded as home to one-horned rhinoceros. The park is said to have 2,401 rhinos as of 2015. Other places in India where they are found include Uttar Pradesh's Dudhwa Tiger Reserve (30 rhinos) and West Bengal's forests (229).
BBC News Input...
Photo Credit- BBC
You may also like to read: