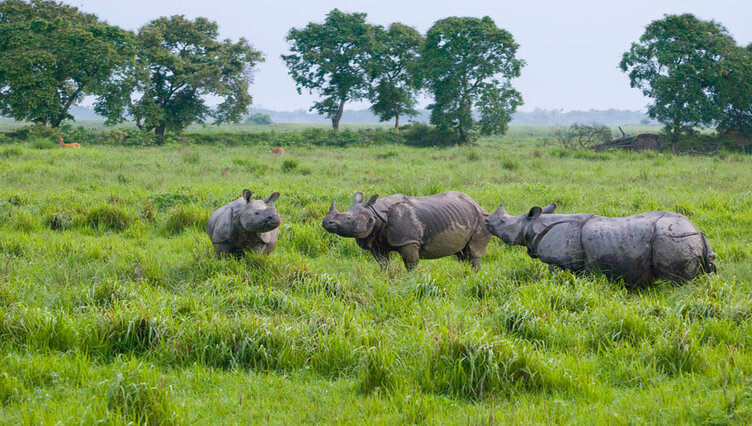 08 Sep, 2016
Center to Grant Support to Build-Up Rhino Protection Force
To build-up the Rhino Protection Force, Government of India has decided to increase the fund allocated to Kaziranga National Park. Meanwhile, the government is also seeking the help of Interpol to deal with the poaching as the main market of rhino horns is abroad. BS Bonal, Additional Director General (Wild Life) of the Ministry of Environment and Forests, revealed to media that the Government has decided to give some funds, which will be used to raise a force against poaching in the line of Tiger Protection Force along with other logistic support in the form of weapons. He further revealed that the force will be headed by an officer of the rank of ACF (Assistant Conservator of Forests), who will be working hand in glove with 112 personnel including a quick reaction team. With the help of the funds provided by the government, eco-development committee and anti-poaching camps would be set-up for the development of the villages in the fringe of the National Park.
Bonal even revealed that the government would be seeking help from countries abroad as most of the poachers are from foreign countries. Recently, a good number of people were arrested on a foreign land as they were involved in poaching and clandestine trading of rhino horn. ADG (Additional Director General) has pointed out that there is a need for coordination between the Forest Department, law enforcing agencies and even the paramilitary forces engaged in guarding the international borders of the country. He even said that the efforts should be done to ensure proper investigation to catch the kingpins.
Keep watching this space for more information about kaziranga national park.
News Source- Assam Tribune
You may also like to read:
Popular Posts
---
Follow Us
---
Recent Posts