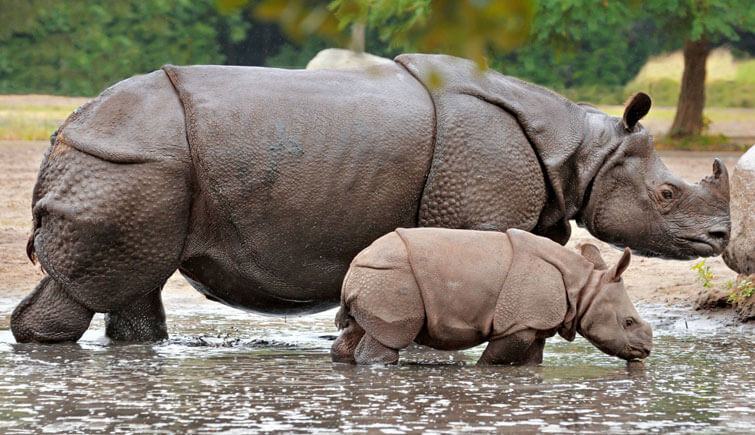 19 Feb, 2018
Forest Guards of Kaziranga Get Modern Arms to Tackle Wildlife Crimes in Assam
Much misfortune news surface on One-horned Rhinoceros of Kaziranga National Park regarding poaching and other crucial animal accidents every year. So to prevent such mishaps in the future, Assam Chief Minister, Sarbananda Sonowal along with Environment Minister, Pramila Rani Brahma and Water Resource Minister, Keshav Mahanta distributed over 1,400 arms to the forest guards during an event at the Forest Convention Centre at Kohora, Kaziranga on Sunday 18. The sophisticated arms that were given to the frontline forest guards consists of 272 INSAS rifles, 954 self-loading rifles, 133 12-bore pump action guns, 20 9mm pistols and 91 Ghatak rifles.
In order to strengthen anti-poaching in Kaziranga and other national parks in Assam, more arm equipment is likely to be obtained in the next few months. However, while providing sophisticated arms to the forest guards at Kaziranga National Park had been pending for a while, the legal mechanism strategizes on strengthening the wildlife by setting-up fast-track courts to deal with wildlife crimes. Accordingly, the Assam government sanctioned Rs 10 crore for the weapon budget for the forest department of 2016-17 and another Rs 10 crore for the 2017-18 budget.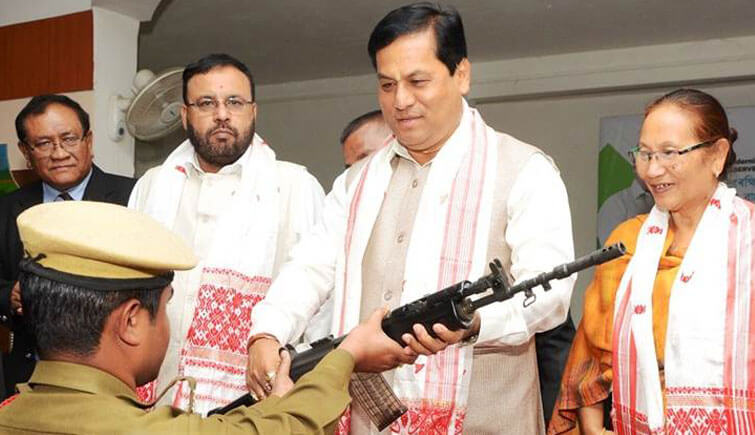 In order to maintain a proper decorum of the national park, the Chief Minister also called on the forest department for providing a better uniform to the forest guards and also give the training to tackle with poachers and using of modern arms. In addition, after the ruling of BJP in Assam ever since 2016 assembly elections, poaching has drastically declined in the national parks. The state of Assam has 5 national parks and 19 wildlife sanctuaries that are home to 91 percent of Indian One-horned Rhinos, 167 Royal Bengal Tigers, 248 Leopards, 1,169 Swamp Deer and many other animals. So, if the modern weapons are used in a proper way, this 2018 maybe a good year for all the wildlife of Assam.
Kaziranga News Desk...