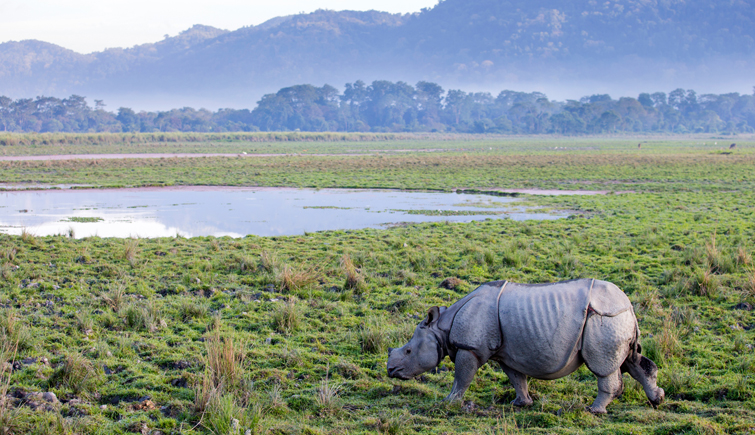 31 Oct, 2017
The Decrease in Rhino Poaching in Kaziranga National Park
Assam's popular national park Kaziranga that boasts a large population of endangered one-horned rhinoceros has reported to have downsized poaching this year, all thanks to the courteous support from the neighbouring districts police force and the frontline staff. In the last six months, this year alone the park witnessed 10 failed poaching attempts with poachers being seized. Until 20 October, there were 15 one-horned rhino poaching cases reported, whereas 18 were killed in 2016; 17 in 2015. The latest poaching was said to be held in August at the Agoratoli Range of Kaziranga National Park this year.
According to The Telegraph, this is the best effort made by the authorities of the national park and the protection act by the frontline staff and the police force of the neighbouring districts ever since 2001. The park is also making efforts to monitor the wildlife by using drones since the officials believe the poachers are well-armed and on a constant lookout to strike.
Kaziranga National Park is a WWF Ecoregion where the diverse variety of flora, wetlands and marshy grounds are home to some rare species. With globally endangered species scattered around every corner, Kaziranga is also the only national park where you can find the Eastern Swamp Deer, locally known as Barasingha.
Popular Posts
---
Follow Us
---
Recent Posts