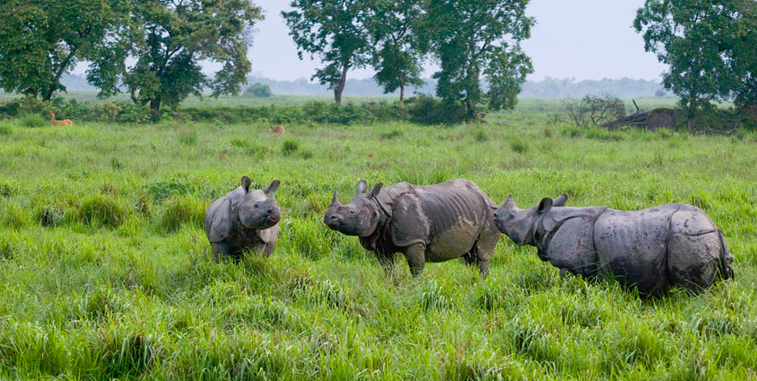 12 Jul, 2018
Special Force Appointed 90 Youths as Constables for the Security of Rhinos and Other Wild Animals by Assam Government
Chief Minister of Assam, Sarbananda Sonowal has given appointment letters to 90 youths as constables on Wednesday, 11th July 2018, to form a part of Special Rhino Protection Force (SRPF). These young men hail from the nearby villages of Kaziranga National Park (KNP) and will be looking into the security matter of KNP along with Orang National Park and Manas National Park. This force will work for the security of rhinos.
According to the Chief Minister, it is important to strengthen the forest protection mechanism by providing better training and regular appointments will help in maintaining the sustainable management of the forest. He also said that protecting the endangered rhinos with other animals is our objective, and thus, this appointment of constables through a rigorous process will work on it. He has asked the newly recruited constables to maintain a liaison with proper security management of KNP in order to form an intimidating team. He further said that the government has formed a much better mechanism in order to train these appointees and prepare them for the rest.
At this occasion, Sonowal also made another announcement where he said that the special forces will offer points to the other forces in order to recognize their efforts and responsibilities.
Kaziranga News Desk...