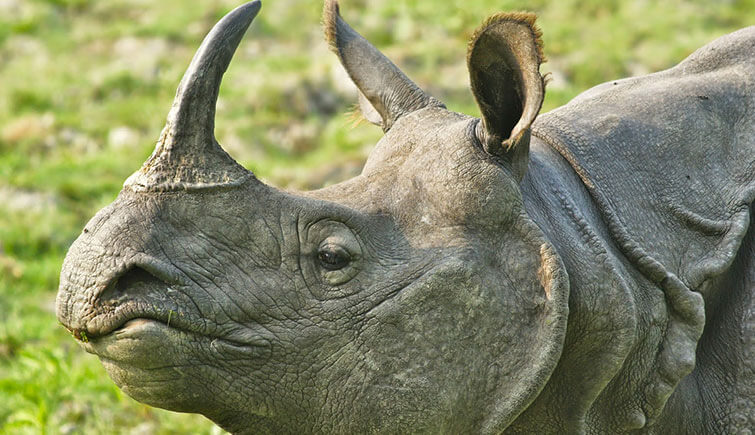 10 Jan, 2020
Only 3 Rhino Poaching Cases Reported in 2019 in Kaziranga National Park
With the highest number of one-horned rhinos, there have been a constant threat of poaching in Kaziranga National Park (a UNESCO World Heritage Site). But the good news for the conservationist and rhino lovers is, in the year 2019 only 3 rhino poaching cases have been reported in the park. This figure is the lowest when we look back to the data of rhino poaching cases of the last few years.
One rhino was killed at Biswanath district and two rhinos were killed at Golaghat district. No rhino poaching case has been reported in Karbi Anglong, Nagaon and Sonitpur districts of Assam as said by P. Sivakumar- The Director of the Kaziranga National Park.
Adding to this, the Director even showed his gratitude towards Sarbananda Sonowal- the Chief Minister of Assam as he ensured best coordination among different agencies as well as reviewed progress time and again.
In Case You Didn't Know, Here is Why are Rhinos Poached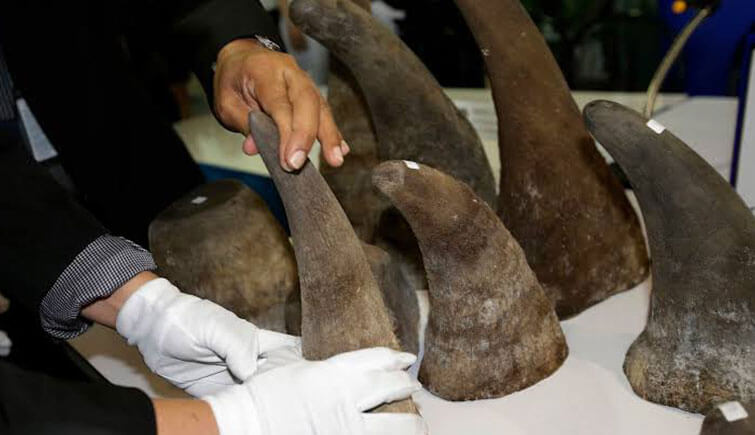 Native to the Indian subcontinent, one-horned rhinoceros also known as great Indian rhinoceros is one of the worst affected rhino species in India, listed as Vulnerable under IUCN Red List. The reason behind the poaching of rhinos have always been the high demand for the unique horn in Asian countries. The rhino horns comprises the same protein that constitutes the formation of hair. And for this reason, rhinos are poached so that the horns could be smuggled for the use Traditional Chinese Medicine.
Rhino Poaching Cases in Kaziranga National Park from 2009-2019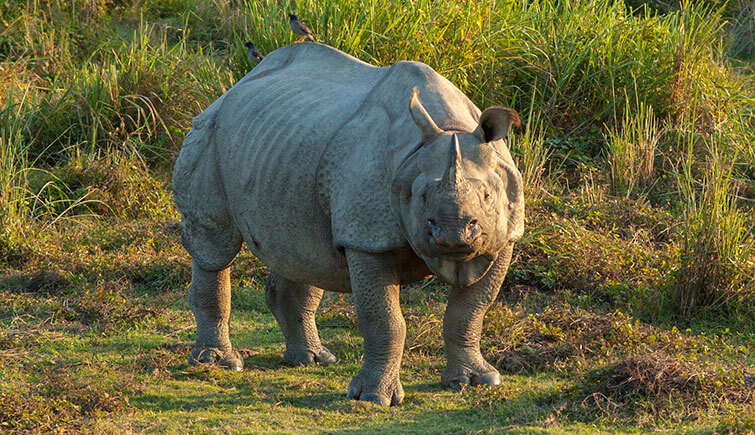 Note: As per the Kaziranga officials, following is the data of rhino poaching cases from 2012 to 2019.
| | |
| --- | --- |
| Year | Number of Rhinos Poached |
| 2012 | 11 |
| 2013 | 27 |
| 2014 | 27 |
| 2015 | 17 |
| 2016 | 12 |
| 2017 | 7 |
| 2018 | 6 |
| 2019 | 3 |
Conclusion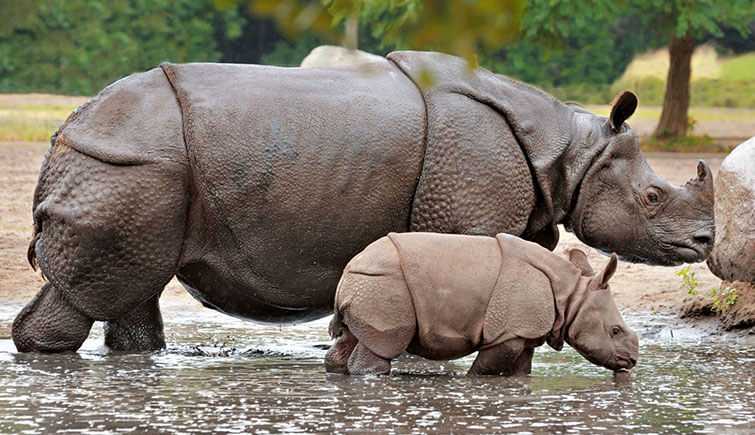 Saving the rhinos from the eye of the poachers has only been possible by the continuous efforts made by our wildlife conservationists and forest officials working round the clock to protect one-horned rhinos- 'the pride of Assam.' Even though there is a decline in the rhino poaching cases in Kaziranga with numbers coming down to 3, poachers would still look for opportunities to step inside the park with the aim to kill the rhinos. So, efforts in protecting the rhinos from poachers should be maintained. We hope to hear such positive news where the number comes down to 0 in the coming years.
Frequently Asked Questions

Q: What is the population of one-horned rhinos in Kaziranga National Park?

Ans: AIR Correspondent report as per the year 2018, there are around 2,413 alone in Kaziranga National Park of Assam.

Q: How many one-horned rhinos are there in total?

Ans: The population of one-horned rhinos is around 3,500 in northeastern India and the Terai grasslands of Nepal.

Q: What is the best time to visit Kaziranga National Park?

Ans: November to April is the best time to visit Kaziranga National Park in Assam.