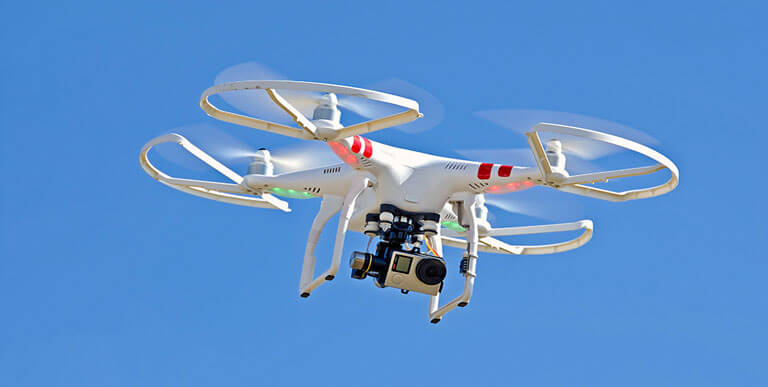 03 Sep, 2018
Kaziranga: Aerial Supervision to Enhance Wildlife Security
Kaziranga National Park (KNP) in Assam has taken the security of rhinoceros and other wildlife to a new level with the addition of high-tech drones to monitor those areas which could not be covered on foot. This addition is a huge step towards the possible controlling of the menace of poaching which had taken place in the past and have been taking place ever since.
KNP officials have a record of 2413 population count of rhino out of which 16 rhino deaths in 2016 and 5 deaths in 2017 caused by poaching were registered. Such involvement of poachers in the area had alarmed the government and the project of advancing the security levels with drones was introduced in 2013. The year recorded a trial-run for the drones and in 2017, the Centre gave its approval for the addition of the same in the security of the area. The project just not talk about the drones but also the addition of security forces for patrolling the area.
According to an interview given to one of India's leading newspaper, Indian Express, Assam's Environment and Forest Minister Parimal Suklabaidya said that the drones are expected to fly for 4-5 hours and provide a high-quality footage. He also mentioned that this was experimented previously and was successful in locating a rhino in the Eastern range of the park. He further said that the new drones will improve the height and time limitation of the previously used drones.
Parimal Suklabaidya also gave an important information regarding the area division of KNP. He said that KNP has been bifurcated into two divisions- Eastern Assam Wildlife Division which includes KNP and Biswanath Wildlife Division which has an area of 401 sq km. With the addition of a new area, the responsibility of securing the wildlife has increased and thus the introduction of high security level. KNP' security force is now firm on their decision of terminating the existence of poachers from the park.