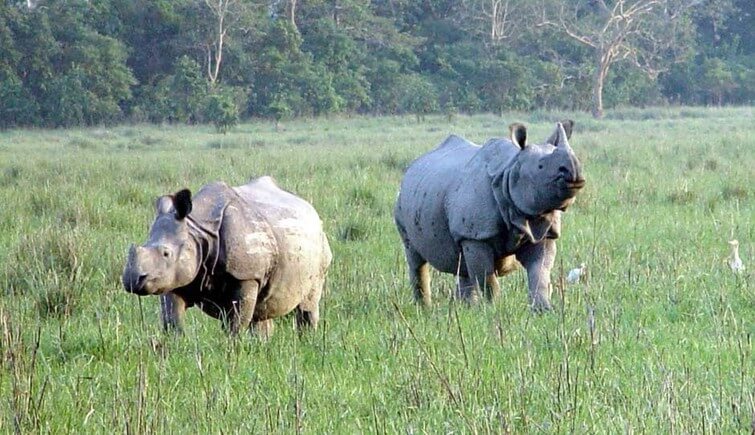 05 Jul, 2019
Poachers Beware! SRPF is Here to Protect the Rhinos at Kaziranga!
Poachers beware! Now, the one-horned rhinoceros in Kaziranga National Park (a UNESCO World Heritage Site) will be protected by an elite security force comprising of 74 men and 8 women. Named the Special Rhino Protection Force, it was formed on July 1, 2019 to tackle the menace of poaching in the national park.
Prior to being deployed, the SRPF, an 82 constable team, received 43 weeks of training. In terms of structure and objective, this newly formed body is similar to Assam Forest Protection Force (which was formed in 1986 to protect forests and wildlife). The Special Rhino Protection Force is the result of an initiative taken by National Tiger Conservation Authority, which led to a collaboration between central and state governments.
An age limit has also been set for the constables of SRPF, who will be relieved of their rhino protection duties upon reaching the age of 40. Following this, they will be allowed to join the AFPF. The elite protection squad have also been trained in input based operations and will operate across eight areas in the park - Agratoli, Bagori, Burapahar, Panpur, Bokakhat, Kohora, Gomeri and Biswanat.
This is a welcome step since poaching is still a matter of concern in Kaziranga National Park. The elite security force, with its training and expertise, will be able to tackle all challenges related to poaching very effectively.
Poaching still a matter of concern in Kaziranga National Park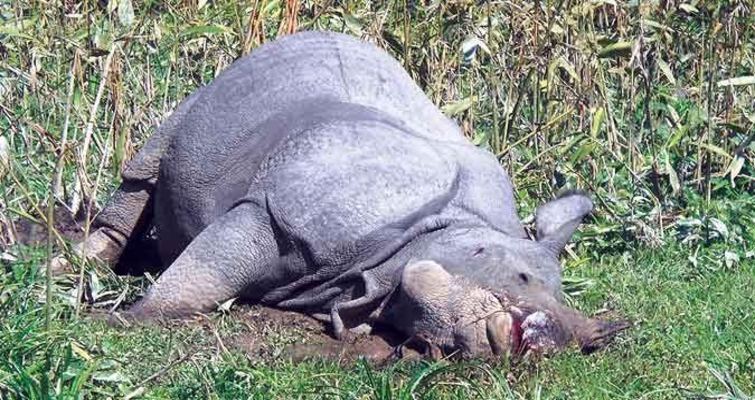 While cases of poaching incidents have gone down significantly in the last few years, the threat to the one-horned rhinoceros remains high. In 2014, Kaziranga National Park recorded one of the highest incidents of poaching. A big reason for this is the recognition of traditional Chinese medicine (which uses the horns of a rhino in the medicine making process) by the WHO (World Health Organisation).
An RTI filed by Ranjan Tomar, a lawyer practicing out of Noida, revealed that 102 rhinos had been the victims of poaching since 2008. The response to the RTI was provided by the Ministry of Environment and Forests, while the date was provided by Wildlife Crime Control Bureau (WCCB).
Commenting on the issue, a senior KNP official said, "Poachers are always on the prowl, looking for an opportunity to sneak into the park and kill the rhino. It is because our anti-poaching drives, including intelligence gathering mechanism, are on high alert that we could relatively bring down the level of poaching incidents in Kaziranga."
The data available on the subject is certainly enlightening. According to records maintained at Kaziranga National Park, there were seven cases of rhino poaching in the year 2017-18, while six rhino poaching cases were recorded between 2018-19. 2016-17 presents a completely different picture altogether, as 12 rhinos were poached during this time. This year, only one rhino has been poached so far, which shows that the war against poaching is headed in the right direction.
Some data on arrests of poachers at KNP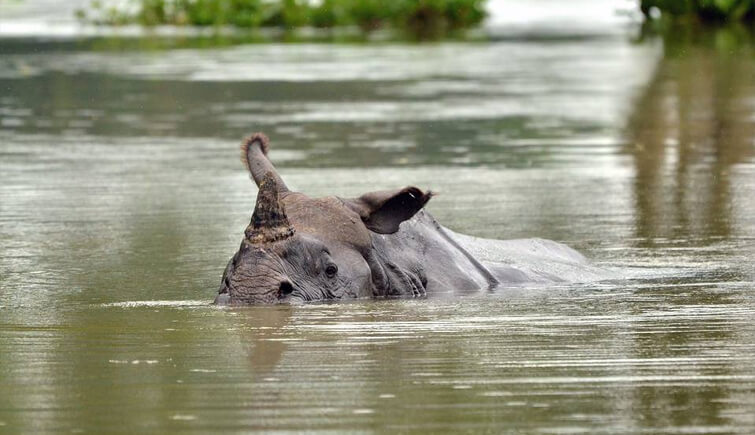 According to data maintained by Kaziranga National Park records, 75 poachers were arrested between 2017-18, while 2018-19 saw the arrest of 36 poachers. In 2019, upto May, 12 poachers have been arrested so far.
The locals play a large part in the fight against poaching, and it is because of their unwavering support that poaching has been curbed to a certain extent. Elaborating on this further, Rohini Ballav Saikia, Kaziranga divisional forest officer, says, "It is a joint effort of forest department and police along with the support of local people that we could relatively bring down the incidents of poaching in Kaziranga. Local people are very much supportive to our anti-poaching drive. Support from the locals is very crucial in bringing down poaching."
Why are rhinos killed in such large numbers?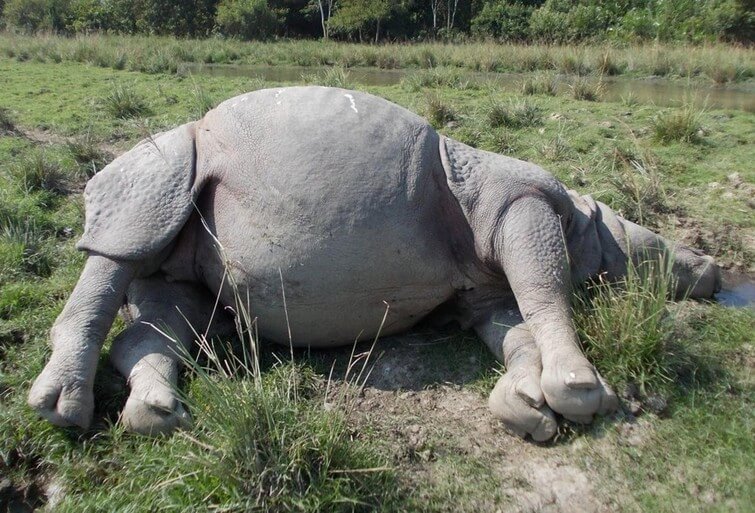 Rhino are killed by poachers and have their horns cut off because there is a high demand for them in the international market. The demand is especially high in countries like China and Vietnam, where the rhino's horn is used for medicinal purposes. Te prepare the rhino's horn as medicine, it is shaved or ground into a powder and then dissolved in boiling water, followed by its consumption.
Kaziranga National Park: It's significance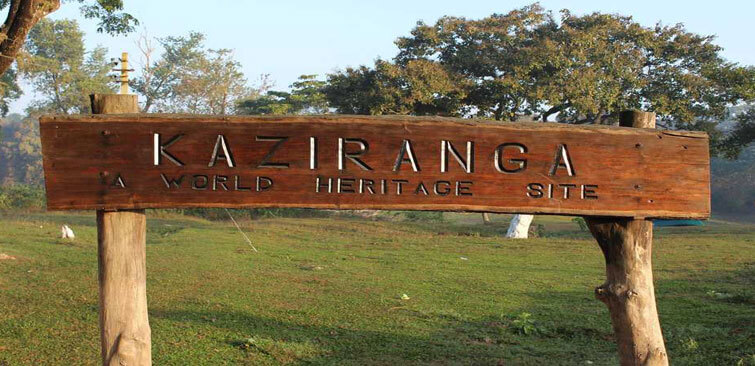 Kaziranga National Park, a UNESCO World Heritage Site, houses an enormous variety of flora and fauna. Besides being home to two thirds of the world's great one horned rhinoceros, it also boasts the highest density of tigers in the world. Quite deservingly, it was declared a Tiger Reserve in 2006. Other kinds of mammals which call this park their home include wild water buffalo, elephants and swamp deer. Reptiles such as reticulated python and rock python, two of the largest snakes in the world, inhabit this park. The vegetation of Kaziranga is as impressive and diverse as its animal life. There are four kinds of vegetation in the park, alluvial inundated grasslands, alluvial savanna woodlands, tropical semi-evergreen forests and tropical moist mixed deciduous forests. A safari in Kaziranga National Park offers is a rewarding experience, as you are presented with numerous opportunities for spotting wildlife and admiring the dense vegetation itself.