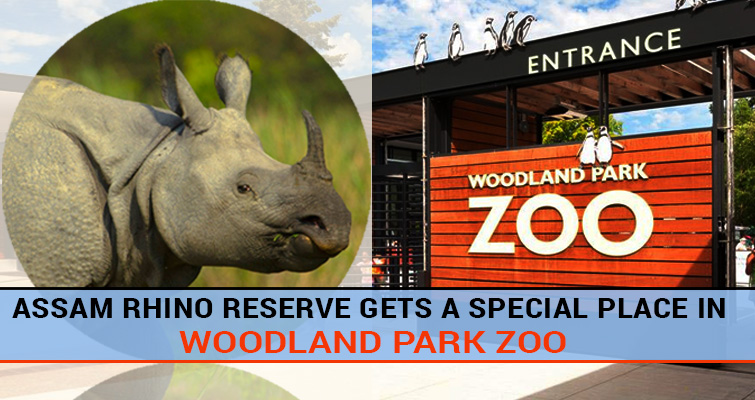 12 Apr, 2018
Seattle Woodland Park Zoo All Braced to Open Assam Rhino Reserve
Some good news in store for wildlife enthusiasts as Seattle Woodland Park Zoo is all geared up to open Assam Rhino Reserve on May 5, 2018. This step by the US-based zoo is a way of making people face the harsh reality of wildlife trafficking that takes place worldwide. Out of the two US-born rhinos that are going to be the pride symbol of the reserve namely Taj and Glenn, Taj has already been translocated from San Diego Zoo Safari Park safely. It took 2 days for the authorities to translocate the 17-month-old one-horned rhino in a customised trailer. The other male rhino from a Cumberland based conservation centre and safari park will join his friend soon after the opening of the reserve. The Safari Park is now renowned as the World's prime breeding facility of this specific specie after the birth of Taj, who from 1972 is the 70th greater one-horned rhino born at the safari park. Moreover, to make Taj familiar with the surroundings, he was kept under the observation of care takers in the barn. With time he will be introduced to the actual outdoor setting he will be present in for the exhibition.
Other species that will be sharing the Assam Rhino Reserve will be demoiselle cranes and Asian brown tortoises who will be the quintessence of adaptation skills that these three species possess. Besides, the reserve will also throw light on the adverse effect of illegal wildlife trade, poaching and turtle extinction issues. It is due to the never-failing support from foundations and corporations, individuals and families in the form of private donations that the dream to set up the Assam Rhino Reserve was achieved. Other requirements such as conservation, accessibility and rhino care will be fulfilled from the funds raised every now and then. Where the zoo's annual Jungle Party event and spring 2018 multi-channel campaign will play as the main source for raising awareness and the funds.
Analysing the rate of increase and decrease in the population of rhinos over the period in the northern part of the Indian subcontinent, we get to know that due to ill-treatment the number came to be a countable 200 in the 20th century. Human conflict, sweeping off from the habitat, poaching for their gifted horn, sport hunting and usage in traditional medicine are the reasons that lead to the devastating decline. But with time the number has seen a rise of 3600 rhinos whose credits go to the protection and conservation acts and efforts from NGOs and the Nepalese and Indian Wildlife authorities playing the bigger role.
Popular Posts
---
Follow Us
---
Recent Posts