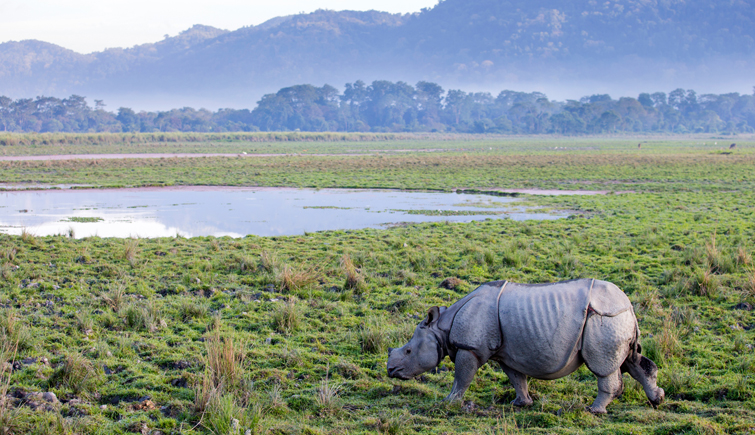 23 Feb, 2018
A Tribute to One-horned Rhinoceros, Assam Tourism to Annually Celebrate World Rhino Day
Something that all animal lovers have been rooting for, finally, the beautiful One-horned Rhinoceros are under the global spotlight as Assam tourism chooses September 22 to celebrate World Rhino Day. The Assam Chief Minister Sarbananda Sonowal expressed his love for the rhinos in the 10th meeting of the State Board for Wildlife and pleaded to dedicate a day (annually) as a tribute to the One-horned Rhinoceros. Sonowal also focused on the conservation and protection of rhinos by launching State Rhino Project and National Rhino Project to ensure safety to the endangered species, since there have been multiple instances of dehorning. The CM also requested the wildlife board to have an instantaneous team when unnaturally rhino deaths occur.
In addition to this, the CM also spoke about the recent fatal accident killing a large number of elephants. He initiated the wildlife board to maintain proper elephant corridors with the help of World Wildlife Fund (WWF) to out-number future elephant's deaths. Further, he added by saying he will have a meeting with Railway Minister on taking preventive steps by building train tunnels to help elephants overpass. Discussions to build Wildlife Health and Research Institutes to study different animal diseases and finding cures were also implemented by Sarbananda Sonowal. Along with maintaining a proper battalion for the Manas National Park, installing surveillance, building watchtowers in every section of national parks and sanctuaries.
Kaziranga News Desk...