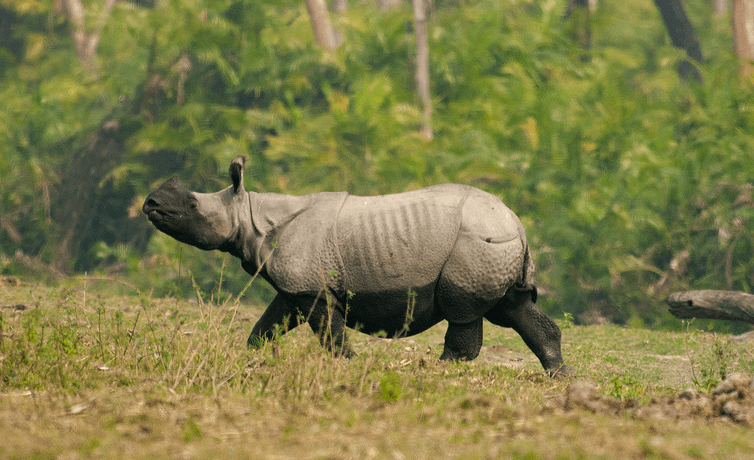 18 Nov, 2016
One More Rhino Killed in Kaziranga National Park, Poaching is on Rise
On Wednesday (15th November 2016), another rhino in Kaziranga became the target of the poachers; taking the toll to 16 this year. The critically injured rhino was shot dead at Tunikati forest camp under Burapahar Range of the World Heritage Site along NH-37. Divisional Forest Officer of KNP, Suvashish Das, said to the media that the forest heard gunshots at around 1:00 AM, and quickly launched the search operation.
When on the search operation, an encounter took place between forest staffs and poachers in the dense forest of Burapahar. No one was killed or injured in the encounter.
"Poachers shot 32 rounds of bullets from an AK-47 rifle in two seconds at the rhino and fled the spot. Our staff found the bullet-riddled rhino and 32 rounds of blank cartridges. The horn of the rhino, however, was found intact," said Kaziranga director S N Singh.
The search team immediately took the rhino to veterinary doctors to treat the animal, but it succumbed to bullet injuries.
Kaziranga National Park News Desk...
You may also like to read