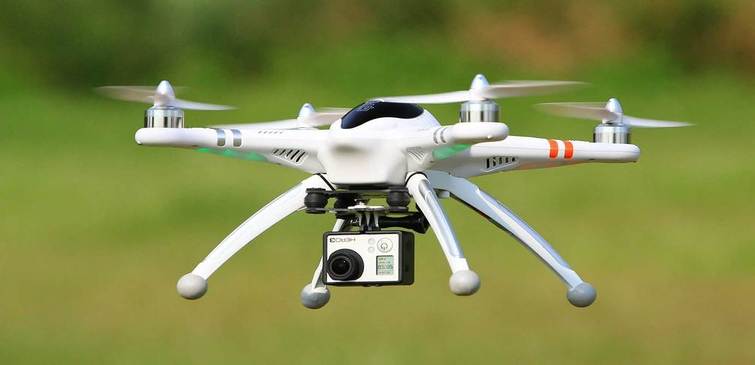 15 Nov, 2016
Drones to Check Poaching in Kaziranga National Park
The Government of India has granted the permission to the Kaziranga National Park authorities to fly an Unmanned Aerial Vehicle (drone) over the national park in order to check the activities of anti-social elements including poachers. This significant information was given by the Director General, Wildlife and Member Secretary of the National Tiger Conservation Authority, Government of India, BS Bonal, at the complex of Forest Convention Center, Kaziranga on Saturday. Click here to read more about Kaziranga park.
In this regard to the approval of Drone usage in Kaziranga, BS Bonal said that all required formalities are cleared with the minister of Home Affairs and Ministry of Defense and one will soon witness the flying of Drone over the Kaziranga National Park. Bonal further informed that with the flying of drones, the risk of poaching in Kaziranga would be greatly checked. He is also taking actions about the banning of plastic and polythene inside the premises by suggesting that a local advisory committee creates a scheme to monitor all tourists' facilities within a 5 km radius of protected areas.
The kaziranga National Park has already placed an Electronic surveillance, also called as 'e-surveillance' with eight towers within 20 km area around the park. The feature of these towers is that they have thermal, infrared cameras which would immediately alert the forest staff if any kind of moving objects is captured by them. This, in turn, would help the forest staff to take immediate action.
When pointed out about the growing conflicts between humans and tigers in various parts of Assam, BS Bonal said that killing is a natural and surviving skill of these tigers and the people must understand its habitat. He further added that the Government would definitely provide due compensation if any cattle or livestock are killed by tigers.
Kaziranga National Park News Desk...
You may also like to read
Popular Posts
---
Follow Us
---
Recent Posts