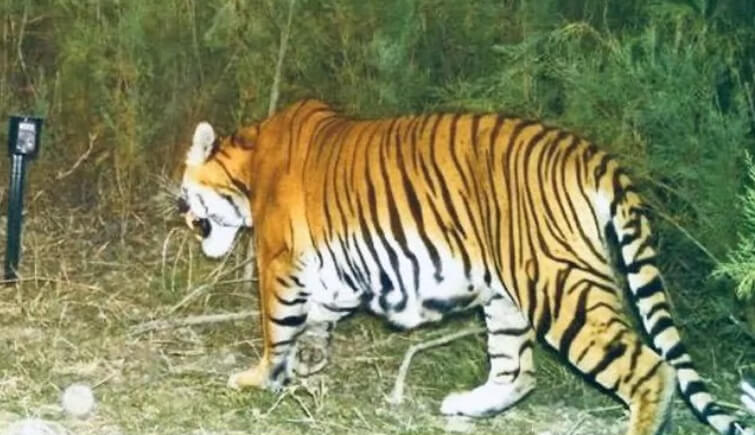 27 Jul, 2020
Successful Breeding of Tigers in Assam's Laokhowa After 15 years
Here is a piece of good news for tiger livers and wildlife enthusiasts from Laokhowa Burhachapori Wildlife Sanctuary, a buffer of Kaziranga National Park & Tiger Reserve. The sanctuary recorded its first successful evidence of breeding of tigers for the first time in 15 years.
Kaziranga National Park shared this exciting news on its official Twitter account. In a Twitter post, Kaziranga National Park (@kaziranga_) wrote, "ROAR GETS LOUDER. First ever camera trap evidence of tigers in Laokhowa Burhachapori Wildlife Sanctuary. Tiger buffer of Kaziranga Tiger Reserve. Result of more than 15 years of hard work and effort. Kudos." The tweet also showed the photo of a tigress which was camera trapped.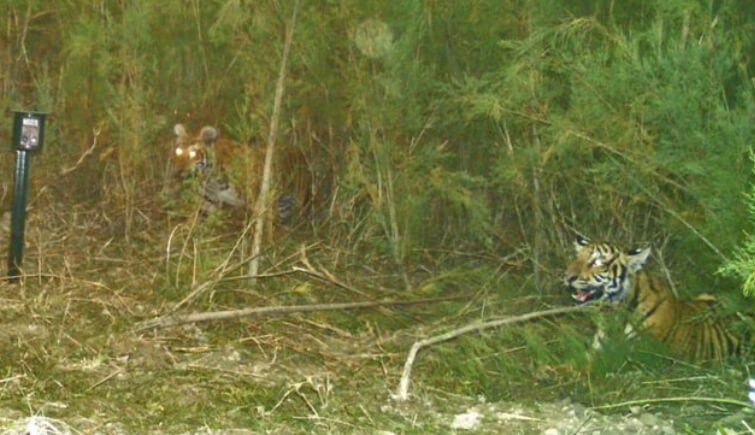 Wildlife lovers receive the news with great enthusiasm
Since the tweet was shared by Kaziranga National Park, it received a lot of likes from Twitter users, and was retweeted numerous times. Kaziranga National Park said that they would be uploading the photos of the tigress caught in the camera trap soon.
As per the latest tiger census carried out in India in 2018, Kaziranga National Park is home to 104 tigers.
Kaziranga News Inputs.