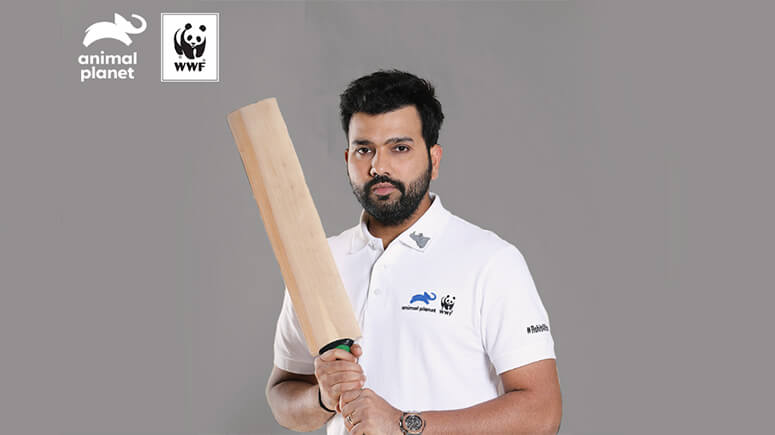 05 Sep, 2019
Rohit Sharma Takes up the Cause of Rhino Conservation, Launches #Rohit4Rhinos Campaign
The conservation of the greater one horned rhinoceros, or the Indian rhino, is an issue, whose importance can never be overstated. It is a cause which has attracted the attention of several celebrities over the years. Rohit Sharma, one of the most famous cricketers of India and a celebrity, has come forward to do his bit in building awareness about the importance of conservation of the rhino. Towards this end, he has launched a campaign called "Rohit4Rhinos".
What is the Rohit4Rhinos campaign all about?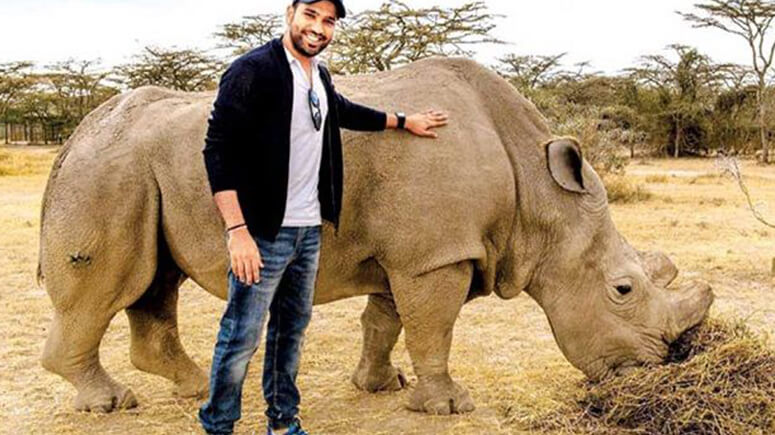 The Rohit4Rhinos campaign has been launched by Rohit Sharma, a famous Indian cricketer, in partnership with WWF India and Animal Planet. The campaign will be launched on Animal Planet (an American television channel devoted to documentaries & other shows on animals & domestic pets) to mark World Rhino Day on 22nd September. This is Rohit's way of contributing in the fight to save the rhino from extinction.
It was in 2018 that Rohit Sharma joined WWF India as its brand ambassador for Rhino conservation. With the joining of Animal Planet, the team has decided to spread awareness among the people about the importance of conservation of rhinos and their enormous contribution to the ecosystem.
Here's what Rohit Sharma had to say about it
Speaking about the campaign, Rohit said, "It is our duty as co-inhabitants of this planet to try and protect other species that walk this planet, alongside us. The future is in our hands and we should do whatever we can to ensure that our children are able to enjoy the rich biodiversity this world has to offer. I hope that this campaign will inspire others to come forward and join Animal Planet, WWF India and I in this endeavor to save the greater one-horned Rhinoceros."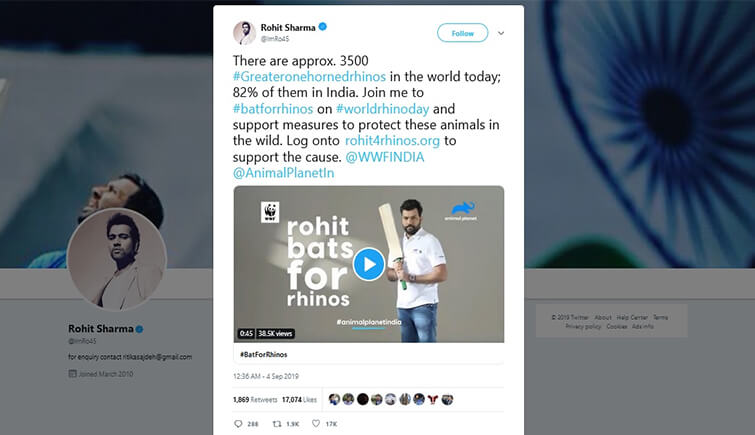 In his tweet regarding the campaign, he mentioned that the world is home to 3,500 greater one horned rhinoceros and 82% of them are in India. He also called upon the people to join him in the fight for rhino conservation.
A praiseworthy initiative by Rohit Sharma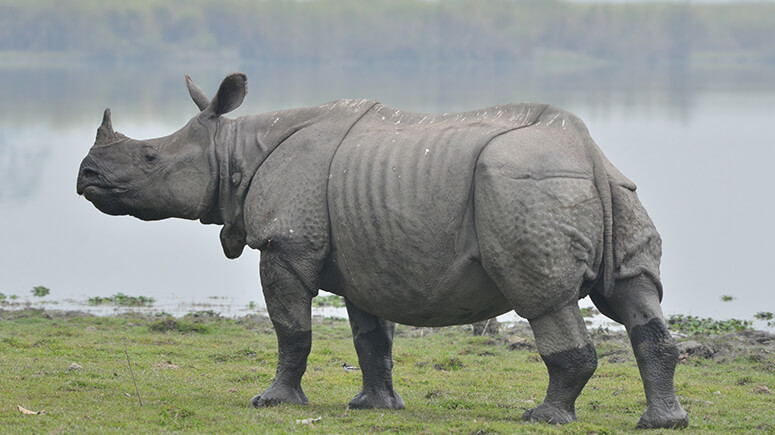 Rohit Sharma was also appreciated for the effort undertaken by him to launch the campaign and being the voice of rhino conservation in India. Dipankar Ghose, Director, Species and Landscapes, WWF India, was one of those who congratulated him for taking this initiative, and said, "WWF India would like to thank Rohit Sharma for being the voice of conservation and for his continuous support in raising awareness about the greater one-horned rhinos. Decades old stories of rhino conservation success in India need to be told and we believe that the campaign #Rohit4Rhinos being implemented in partnership with WWF India and Animal Planet will also be able to bring attention to the challenges that conservationists face in protecting the species".
Megha Tata, Discovery Managing Director - South Asia, had this to say, "Discovery has long been committed to telling the stories and protecting the creatures that make our planet extraordinary. We remain steadfast to leverage the brand strength of India's leading wildlife channel Animal Planet to galvanize people power for the cause of endangered species".
Rhino Conservation: Need of the hour
It is estimated that India is now home to 3,500 Indian rhinos, of which, 82% are found in India. There was a time when they were found in large numbers in Ganga & Brahmaputra plains and across the Indus. Today, the rhino is found in limited numbers in West Bengal, Assam, Uttar Pradesh and Bihar. Some of the threats facing the tiger are: poaching, mass mortality, habitat loss, inbreeding and disease.
Popular Posts
---
Follow Us
---
Recent Posts