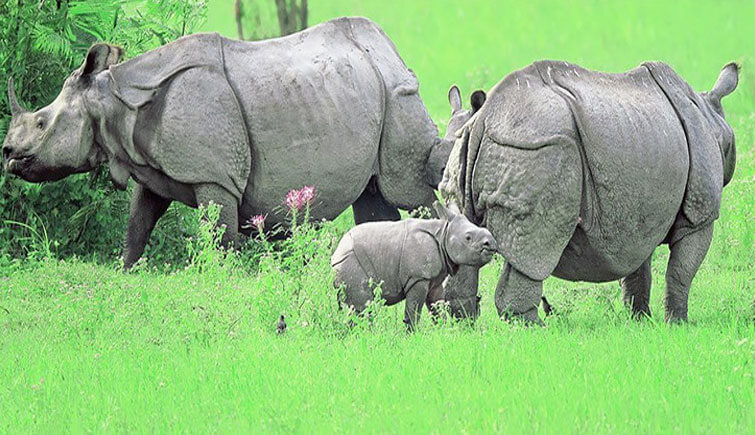 26 Feb, 2020
Spreading Conservation Awareness Through Music: Kaziranga Theme Song Released
To make the people aware of the conservation of Kaziranga National Park, a theme song has been released on 21 February 2020. The song was officially launched by Keshab Mahanta, Assam minister for water resources, science & technology, and information technology at an event held in Kohora. The beautiful voice behind the theme song is that of singer Mridusmita Gogoi, and is sponsored by Assam State Biodiversity Board (ASBB).
The Kaziranga National Park Theme Song
The 5.55 theme song video which has also come up on YouTube, "Kaziranga Kaziranga, Jeniai sau monomoha, nana jiba janture bhora, ai Kaziranga", depicts the enthralling landscapes of the national park, bountiful flora and fauna, avifauna, and so on.
About the Singer Mridusmita Gogoi
A 16-year-old, Mridusmita Gogoi hails from Sepenakubua, the fringe village of Kaziranga National Park. She is born to father Dipal Gogoi, a trader; and mother Anjali, a housewife. She is a self-taught singer/lyricist and is keenly interested in biodiversity conservation. For her dedication, she was declared the brand ambassador of ASBB in the year 2019.
Kaziranga National Park- The UNESCO World Heritage Site
Home to the great one-horned rhinoceros, Kaziranga National Park is situated in Golaghat, Karbi Anglong and Nagaon districts of Assam, and was declared as a World Heritage Site in 1985. Along with rhinos, the park is home to some 35 mammalian species; 478 species of birds (both migratory and resident); and 42 species of fish, including the Tetraodon.
Best Time to Visit Kaziranga National Park
The best time to visit is between November and April, when the weather is pleasant and cool to enjoy wildlife safari for a better sighting of rhinos and other animals.
From May till October, the park remains closed due to heavy rainfall.
Kaziranga News Inputs...
Popular Posts
---
Follow Us
---
Recent Posts