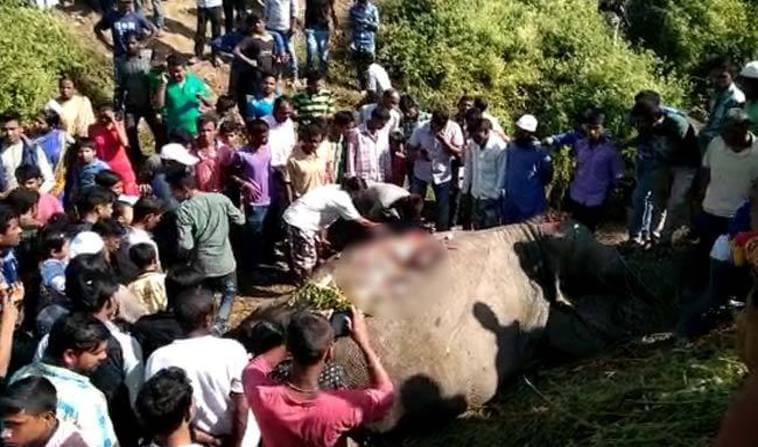 06 Dec, 2016
Hit by the Train, Three Elephants Die in Assam
While attempting to cross the railway line near Jugijan Railway Station in Nagaon District of Assam, three elephants have been reported to have died. The elephants were hit by a speeding train, Kanyakumari-Dibrugarh Vivek Express. As stated by Northeast Frontier Railway (NFR) Chief Public Relations Officer (CPRO) Pranav Jyoti Sharma, the incident took place when a herd of elephants was crossing the railway track from Kundulimari village to Santipur village, some 137 km from Guwahati railway station on December 4.
According to Sharma, when the railway patrolling team was vigilating in the morning, they found the bodies of the three elephants, around 15, 13 and 3 years of age lying dead. The forest department was then informed. As per Sharma, the place where the incident took place is not a notified corridor. Therefore, there is no train speed restriction in the area. He also stated that this was the first accident of its kind at the location and orders have been issued to all train drivers to avoid recurrence of such an unfortunate event.
Meanwhile, an NGO worker in the field of wildlife research and conservation, Aaranyak, has stated that the two of the elephants out of the three were pregnant as per the information he received from local forest officials. He also appealed to Union Minister of State for Railways, Rajen Gohain to look into the matter and order railway authorities to reduce speed in key elephant passages.
Assam Tribune News Inputs...
Popular Posts
---
Follow Us
---
Recent Posts