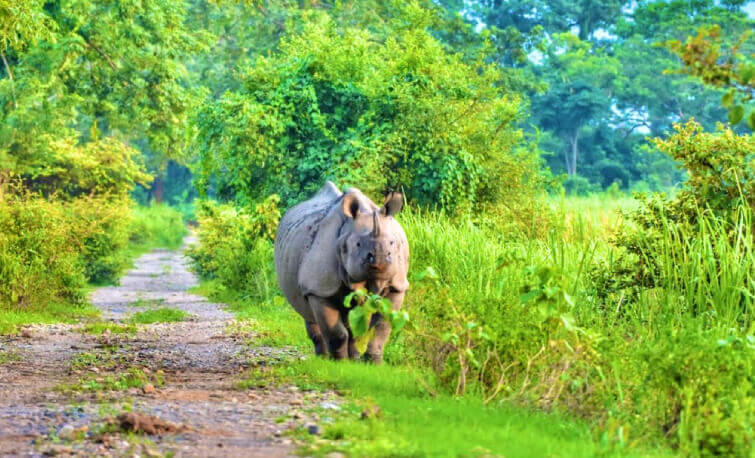 16 Dec, 2020
Enjoy Trekking, Boat Safari & Soon, Cycling in Kaziranga National Park
Kaziranga National Park can also be explored with boat safari, trekking and soon, bicycles. However, these activities can only be enjoyed beyond the park's core area of 482 square kilometers. It's great for those who love trekking, cycling or want to enjoy a boat safari while exploring the park.
Where can boat rides, trekking and cycle rides be enjoyed at Kaziranga?
The boat safari can be enjoyed at Bhomoraguri, about 30 kilometers from Kaziranga's westernmost range, Burapahar. Tourists can enjoy the boat safari on both speedboats and country boats. There are three boating routes covering 5-12 kilometers. The longest of these is in the Burachapori Wildlife Sanctuary area and extends to 44.06 square kilometers. However, the favourite boating areas of the tourists are near the bridge where dolphins can be sighted.
There are two trekking trails too: Natundanga-Baneshwar (which runs for 5 kilometers), and Chirang (which runs to 3 kilometers). Both of these fall under the Burapahar range. The two trekking trails are dotted with homestays and ethnic food centers. While you get the excitement of exploring the park on foot, you can also enjoy the local cuisine.
Cyclists will also be able to enjoy cycling at cycling tracks. These can be extended to 10 kilometers. They will also consist of a rock garden spread over 2 hectares.
Kaziranga News Inputs
Popular Posts
---
Follow Us
---
Recent Posts