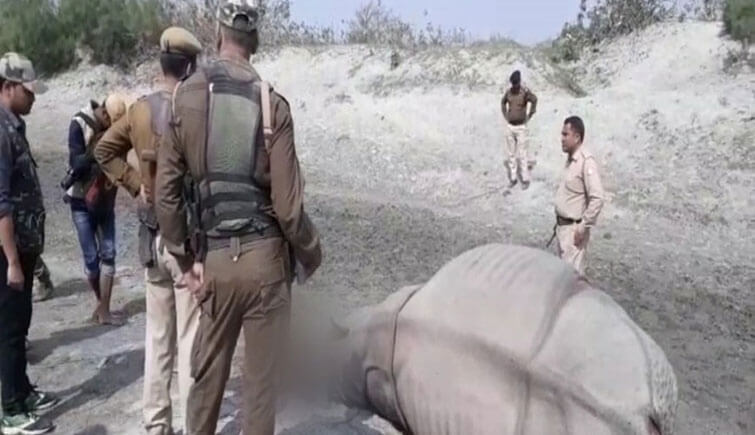 12 Feb, 2018
Five Elephants and a Rhino Found Dead in Assam's Kaziranga National Park
Despite many efforts by the Assam Government and Wildlife Authorities in safeguarding the endangered One-horned Rhinoceros at Kaziranga National Park, poaching news surfaces time after time. Not long after the first poaching incident of the year 2018 that took place on January 14, killing an adult female rhino at the Daflang camp of Bagori Range, KNP faced two devastating incidents on February 10 and 11. The mass railway death of five Elephants and dehorning and killing of an adult One-horn Rhino came into sight on these unfortunate days of February.
In the park's northern range of Biswanath Chariali district, poachers escaped after dehorning and killing a 20-year-old rhino. This incident took place at mid-night at the sixth addition of the northern range of Polokata Tapu near Silamari where five rounds of empty Point 303 cartridges were found. There is an ongoing search operation with the help of dogs by the Biswanath police and forest officials in the affected range of Kaziranga. Besides that, there have been constant demands by the locals of Biswanath Chariali district to ensure proper security to the endangered species in the northern range.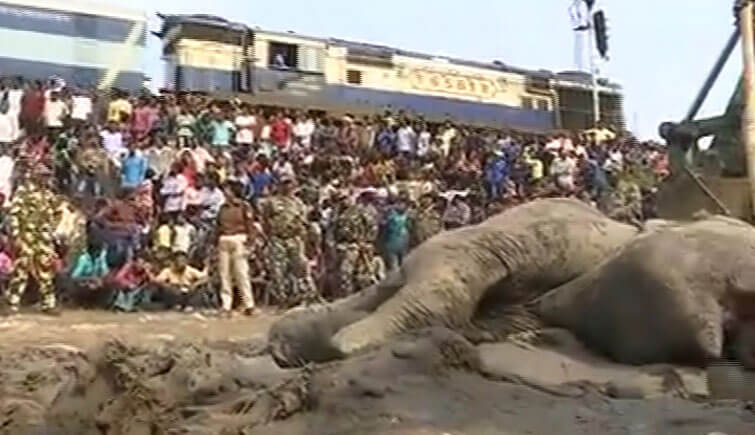 On February 10, a passenger train (15611 Guwahati - Silchar under NFR) travelling between Hawaipur and Lumakang ran-over five elephants in the elephant corridor. An FIR has been lodged against NFR (Northeast Frontier Railway) by the Assam Forest Minister, Pramila Rani Brahma for the incident. Despite Brahma having a word with the railway authorities on speed control in that sensitive area, there has been no action taken on the same. The Railway Minister, Rajen Gohain has ordered to the railheads to lessen down the speed of trains in animal prone areas near KNP.
As per the records, there have been 6 Rhinos deaths in Kaziranga National Park last year in 2017. If we look at the death tolls from 2015-17, there have been more 74 rhino poaching incidents leading to arrest of around 316 poachers. The prevention to protect these beautiful creatures are in full swing, hopefully, the death of One-horned Rhinos and elephants would lessen down this year.
Kaziranga News Desk...