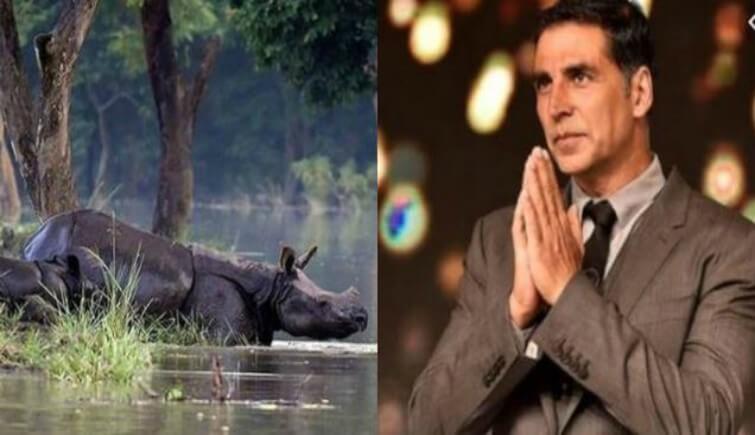 26 Feb, 2020
Akshay Kumar's Flood Donation Helps Kaziranga Get Highland
The devastating flood in Assam that occurred in the year 2019 was really a tragic one as many lives were lost. And it was during this time, more than 80% of Kaziranga National Park was flooded and animals were submerged in water. Lamenting the condition of the flood-hit people and animals, Bollywood superstar Akshay Kumar stretched out his helping hand by donating INR 1 crore each to the CM's Relief Fund and rescue of animals in Kaziranga National Park.
To this, the authorities have finally disclosed on 20 February 2020 that the donation made by Akshay Kumar will be utilized to construct highland. The proposed highland will be constructed with INR 1 crore at Bandardubi range of the Kaziranga National Park. The remaining fund will be utilized to renovate some of the forest camps and other infrastructure development.
The Damage Caused in Kaziranga During Assam Flood 2019
The number of animal casualties in the national park during the flood went up to 141 including 12 rhinos. The previously existing highlands that were constructed to provide shelter and protect animals during floods were awfully damaged by the floodwaters. Also, more than 150 anti-poaching camps of the national park were also affected.
Thus, new highlands would be created and their heights would also be increased. We hope to see more actions taking place for wildlife conservation in the years to come.
Kaziranga News Inputs...